Change Of Plans With Your Land?
Read And Watch How To Avoid Land Becoming A Burden And Sell Your Land FAST For Cash With No Fees Or Agents.
Download our 2 exclusive bonuses of an expert real estate investor interview and valuable eBook that will surprise you with new information you probably didn't know, but you have to uncover it if you want to avoid land becoming a burden.
With our cash offer for land, you'll get 4 bonuses valued at $600 and info that could save you thousands: an e-book, a free expert land investor interview on fixing land issues, a mobile notary, and a $150 Visa gift card at closing.
"It was a pretty simple deal. Quick and easy."

-James (Minneola FL)
Do You Need To Sell Your Land? It's Good To Have Vacant Land... Unless…
You're tired of owning vacant land for several years and have no future plans for it. Or sick of paying taxes, insurance, and all the other costs knowing that this money will never come back. At The Grounded Investment Company, we help vacant landowners sell land for a fair amount of cash without any closing costs, fees, agents, or any other selling hassles typically within 90 days – or sooner!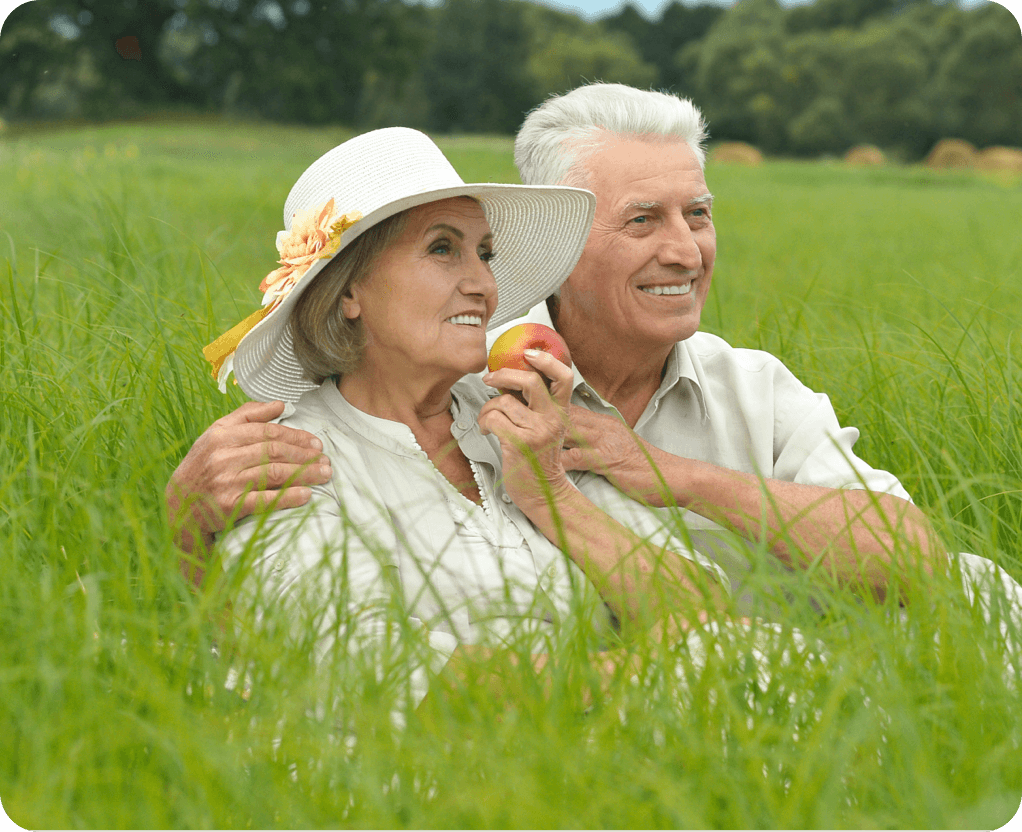 "It was a pleasure to work with Gary on the sale of my Florida property. Trustworthy & efficient."

-Jackie (Vermont)
We have helped hundreds of vacant landowners that were in a similar situation as you are, and we turned their vacant land into cash that paid off their debt, or cash that bought them a new car, new vacation, new beginnings. You can be the next one!
We've been helping landowners sell their land for many years. Landowners we help are usually:
Are you one of them? If yes, we might be a good fit to help you be rid of it!
Are You Pumping Gas Into A Car That Will Get You Nowhere?
You know, if you own vacant land, but you have no plans for it, it's exactly like pumping gas into a car that will get you nowhere. However, you still need to pay for it. Perhaps you recently realized you need to sell your land so it won't eat any more of your hard earned money.
However, selling land by yourself can be quite a big challenge because if you haven't sold land before, you'll take the 'trial & error' way. This can take months of your time, thousands of dollars for various expenses, and bring a lot of stress into your life. The worst thing about the trial & error way is that you might not even know if what you're doing works, and in the end, it's not guaranteed that you will sell your land.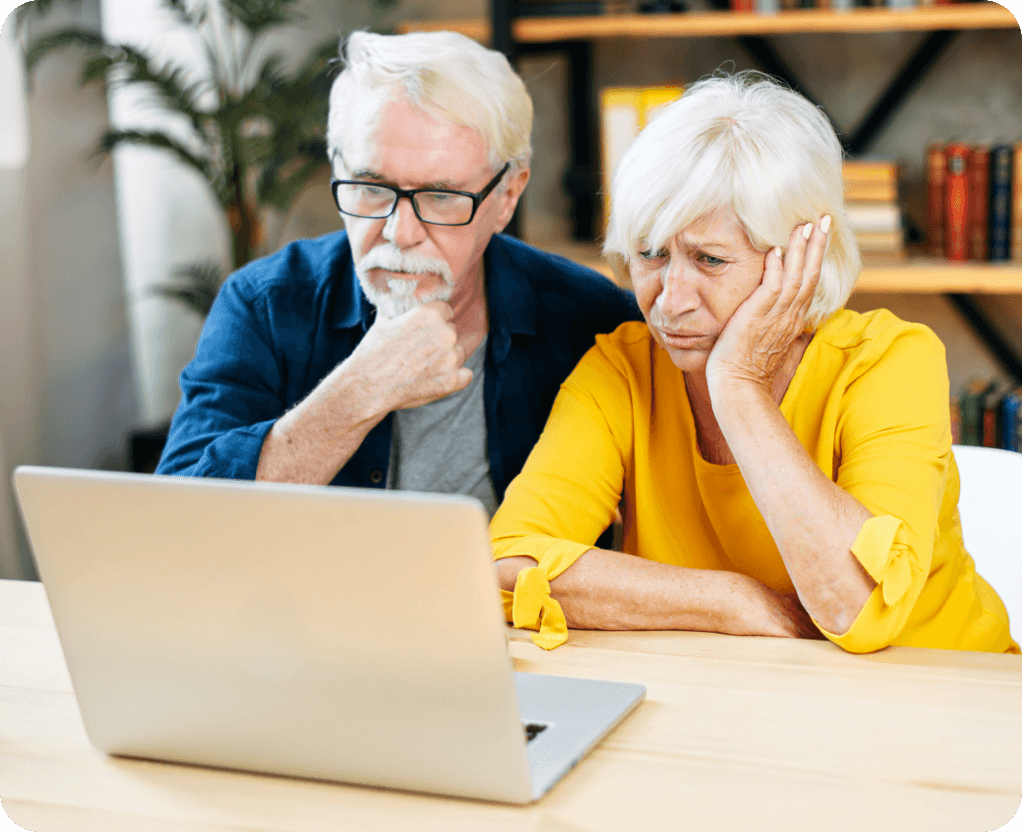 "Great terms, quick and easy transaction. Already recommended a friend who also purchased."

-Rosa (Florida)
How To Avoid Failure When
Selling Your Land
Selling your land can end up being one of these two: Easy or Painful!. This process can be much easier than you think if you do
a few things right. If you want the process of selling your land to be easy for you, follow this land selling checklist:
The majority of landowners are unfortunately doomed to fail because they are not aware of these things to check. If you do even one of them wrong, you can clearly see you'll either lose a bunch of time, or money, or both. By working with us, you'll avoid losing anything, and the whole process will be easy for you. In the end, you'll walk away with fair cash, and the vacant land won't bother you anymore.
With our cash offer for land, you'll get 4 bonuses valued at $600 and info that could save you thousands: an e-book, a free expert land investor interview on fixing land issues, a mobile notary, and a $150 Visa gift card at closing.
Accomplish More When You Sell Your Land Without Hardships
Having a piece of land is good if it makes you money, if you're developing something there, and if it brings you joy and happiness. However, if this turns around, you need to make a decision. If your land only takes money from you and brings nothing back, if you have no plans for it, if it brings you more stress than happiness, then it's a heavy rock on your shoulders you need to get rid of.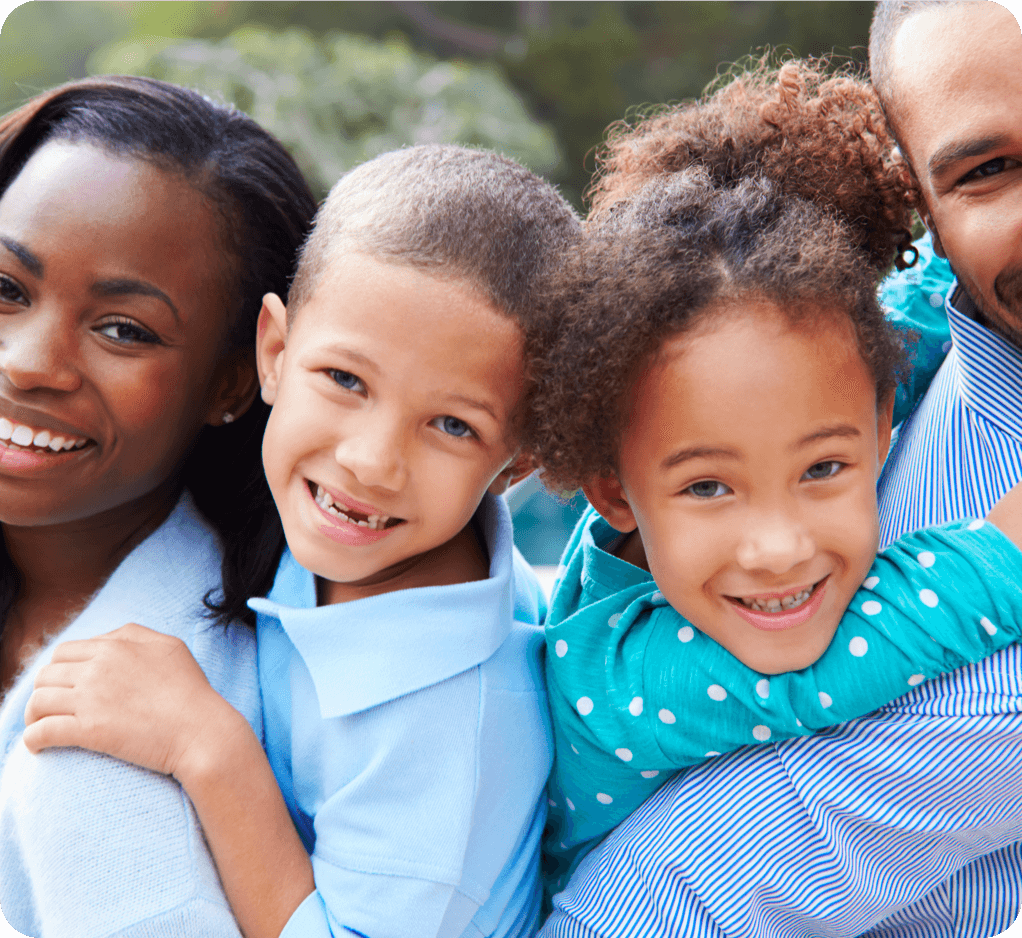 "Gary and his team make is all so much easier. Great result!"

– Josue (Florida)
Selling your land will bring you cash to take care of things you need to cover:
Let your vacant land fund other things like a growing family, medical bills, or better land in an alternate location that you will actually use. Because currently, your vacant land is a draining asset that is not producing anything of value (no income, no use, not even any enjoyment). But you're still paying for insurance, paying taxes, and liability insurance to protect yourself. Doesn't seem fair, does it?
A Free Consultation Is Available For You
A Free Consultation Is Available For You
Do you want to talk in detail about your land?
Have a specific land problem and want to see if we can help?
Schedule a call with us today and get all the answers to make an informed decision. It's time to turn your land into cash and use it to improve your life.
Our team is here to help. We'll make the process of selling your vacant land easy and stress-free.
Let Us Be Your Pilot To Your Desired Destination Of 'Vacant Land Gone' In Exchange For Cash You Need
Why is The Grounded Investment Company the right partner for you? We've been helping hundreds of landowners sell land fast for fair cash without any hardships for many years. One of the things landowners love about working with us is that we really take care of everything. Based on many testimonials from happy landowners, you'll see that the things we value the most are integrity, professionalism, and the best service you can get.
What can you expect if you decide to sell your land with us?
We guarantee quick and stress-free closings (typically within 60-90 days or much sooner!), cash transactions without the hassle of realtors, appraisers, marketing costs, research, and travel to and from a title company.
Our professional title company handles everything for you, legal documents for selling land are delivered by email or overnight service, and your money is transferred electronically or via check - whichever you prefer.
We will take care of all the costs involved with the sale like closing costs, back taxes, no insurance requirements, no survey costs, attorneys, document fees, etc.
You won't need to make any improvements to your vacant land, because we buy any land. If you'd work with a realtor, they would want you to spend extra money for improvements. We won't.
We guarantee fair pricing. Request an offer today so you can see how much you can get, and if you'll think it's not fair, we will work together to get you a price that works and is fair. We're not helping landowners just to make money, we want a win:win where your problems are solved.
We will help you get rid of your land for sure. If The Grounded Investment Company isn't a good fit, we will find a buyer for you by reaching out to our huge network of buyers.
But most important is that we will turn an illiquid asset into money you can use for something enjoyable like vacations, cars, or something useful like to pay off debt or to take care of your future.
Get A Bundle Of Very Valuable Bonuses For
FREE!
One of the ways we're differentiating ourselves is that we'll give you a lot of valuable bonuses for free before we even start working together. That's because we want you to have all the necessary information so you can make an informed decision. This information could save you thousands!
A FREE E-book That Will Help You To Be Burden-Free
When you own land, and it starts taking more than giving, it can quickly become a burden before you even notice. To avoid that happening to you, we prepared an exclusive ebook you won't get anywhere else, and we're giving it to you completely free: "What To Do When Your Plans Change And Vacant Land Becomes A Burden! Top 5 Strategies to be Burden-Free!" Valued at $200.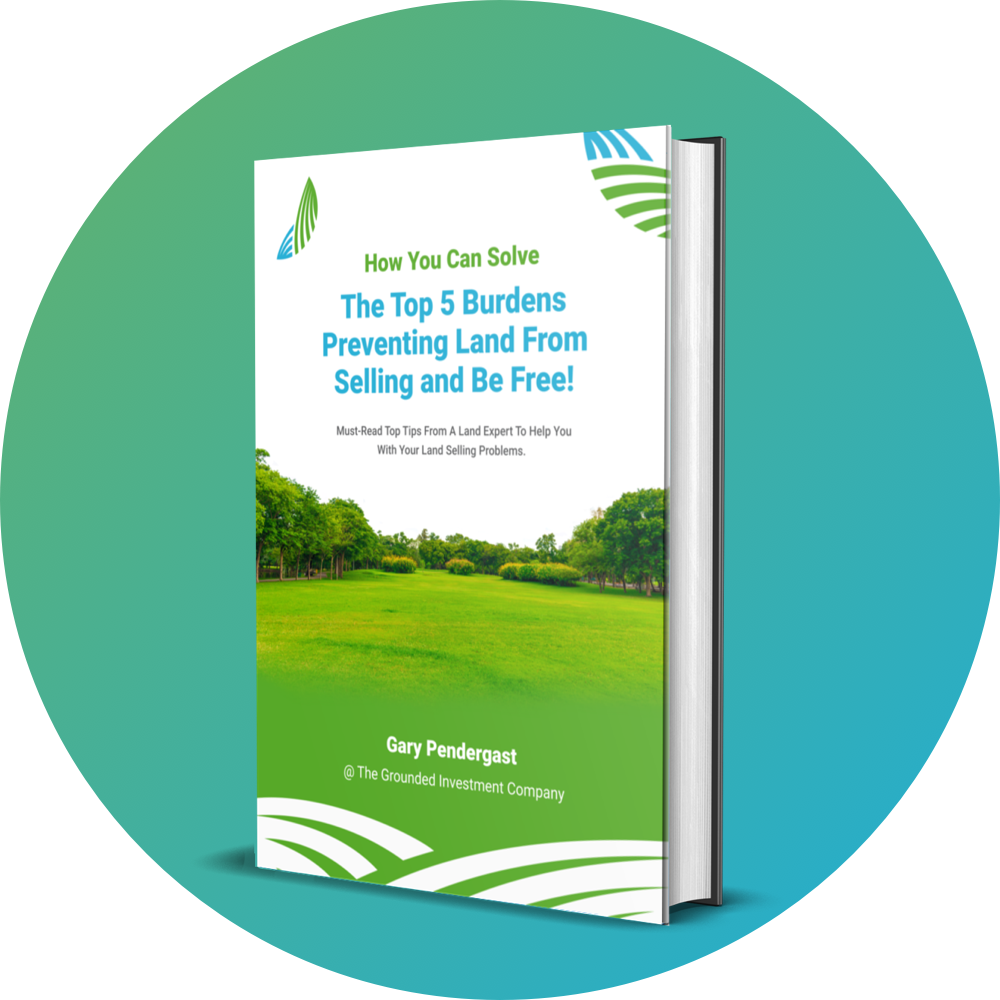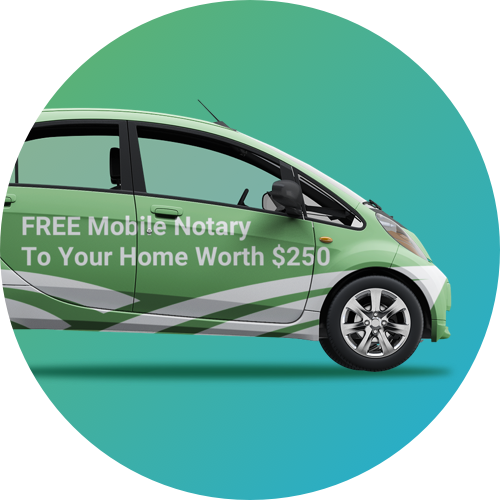 Free Mobile Notary
To Your Home
Besides handling everything for you, we also want to make it comfortable. That's why we'll send you a mobile notary completely FREE to complete the transaction at closing, so you don't have to leave your home. The whole process will be smooth, easy, and safe. We are giving you what others would charge for. That's why landowners love to work with us. Valued at $250.
Free Expert Investor Interview On Handling Burdensome Issues With Vacant Land
This video interview will educate you if you have any burdens or issues with your vacant land. You'll discover what to do about it and how with the right people on your side, all problems can usually be solved. No matter if you have probate or title issues, we'll help you solve it and turn your vacant land into cash to fund other things you need money for.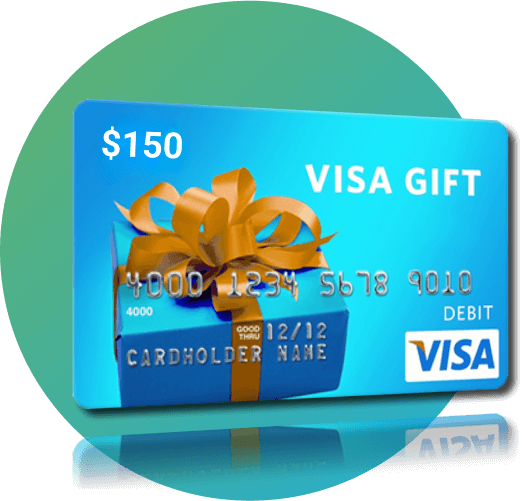 You'll get a free Visa gift card at closing as a gift for your trust in us to help you. You can use it anywhere you want to purchase something for you or your family. Replace the vacant land burden and allow us to thank you for closing with us and helping you! Valued at $150.
Avoid Land Becoming A Burden And Sell Your Land In 90 Days For Cash Without Any Fees Or Agents
Are you ready to sell your land that brings you nothing but expenses and turn it into cash that will fund your future, your family, or your goals?
Besides a no-obligation offer, you'll also get all valuable bonuses:
This is only for you if you want to sell your land for cash that'll fund your next steps. We only work with a few landowners every month, that's why our spots for offers are very limited. If you don't want to miss out and wait longer, click below to reserve your offer with all the valuable bonuses now.
With our cash offer for land, you'll get 4 bonuses valued at $600 and info that could save you thousands: an e-book, a free expert land investor interview on fixing land issues, a mobile notary, and a $150 Visa gift card at closing.
©2022 Grounded Investment Company All Rights Reserved.